"Those who look for beauty, find it." Look no further: Blu Bambu specializes in total look makeovers that allow you to gain confidence in every aspect of your beauty! Whether you are looking for a total makeover with lessons, or styling for a single event; we can specialize our services to fit your needs.
Life is full of special events…Weddings, Quinceañeras, Birthdays and even that special romantic anniversary dinner.  Blu Bambu Salon.Spa can assist you in looking your best.
If you've always wanted to break through the world of modeling, let the amazing Blu Bambu Studio prepare you with everything you need including comp cards, runway training, look assessment, photo shoot training, and what you will need to look for in the future.
BluBambu Brides
Welcome to BluBambu Brides, home of the Caribbean Wedding Stylist! We offer the best professional and exclusive bridal beauty services just for you!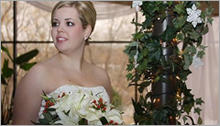 Whether you prefer a glass of cold champagne, a soothing pedicure, or relaxing shoulder massages for your wedding party, we provide additional services to suit your needs.
Don't forget to mention that you are a Blu Bambu Bride and receive special discounts for you and your wedding group. *For your quick ask questions, please email us.
Total Makeover & Model Creation
Blu Bambu Salon.Spa offers consultations on hair styling. Allow us to suggest an updated style that accentuates your facial features, and allows your natural beauty to shine through.   Blu Bambu Salon.Spa will work with you to give you a complete, improved and original look that custom tailored to your personality.
We also offer makeup consultation.  Allow our trained staff to assist you in suggesting colors that accentuate your skin tone, and show you application techniques that enhance your natural beauty.  Applying the correct makeup properly can take years off your appearance.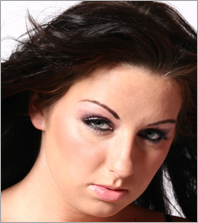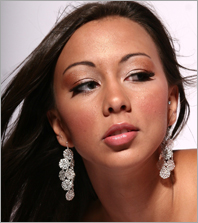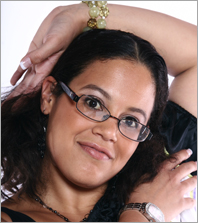 We bring experience and service to the fashion industry that is not offered anywhere  else! We organize wardrobe styling, model selection, choreography and so much more. With over four years of creative and successful runway event coordinating, we are amped to organize your next event's show! We take the stress out of the organizing, so all you have to do is sit back, relax, and enjoy the show!  Our creativity is endless and we are always seeking new experiences.